Our Team
Learn more about our great La Pine Assisted Living team at Prairie House Assisted Living and Memory Care!

Love Pearson, Sales & Administrator
Love grew up in the small Oregon town of Sweet Home. After graduation, she relocated to Beaverton where she embarked upon her career in the medical field working at a rehabilitation center for several years. While there Love received her Certified Nursing Assistant certification.
In 2002 she moved to La Pine to afford her son the same small community upbringing that she enjoyed. She joined the team at Prairie House in 2006 as a Medication Assistant in Memory Care. In 2010, Love received certification to be a foster care home provider. She says she has always enjoyed working and caring for the elderly. She considers herself a "go-getter people person". Love has held an array of different positions at Prairie House, so she knows the inner workings of the community first hand. She has served as the community Sales & Marketing Director and was recently promoted to Administrator. She is eager to tackle her new challenges at the helm of the community she loves.
In her free time, she is actively involved in her church.
Harold Bailey, Sales & Marketing Director
Harold has been in the senior living field for five years. When asked why he chose this field, he said, "It is the most fulfilling and satisfying career move I have ever undertaken". Harold brings organizational skills and a determination to be of service to his new role as Prairie House's Sales & Marketing Director. He is especially proud of obtaining a degree in International and Comparative Criminal Justice, with Summa Cum Laude honors.
When not hard at work, Harold can be found snowmobiling, building trucks or operating his own sawmill.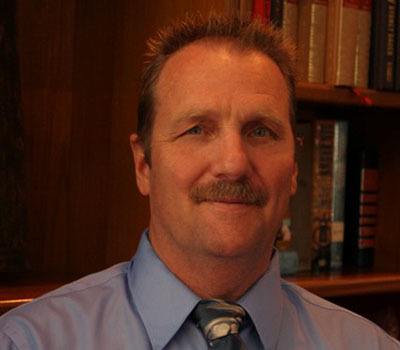 Steven T. Mays, Memory Care Administrator
As the Memory Care Administrator, Steven supports those residents with cognitive issues at Prairie House. He is a kind and compassionate individual with patience to spare. He assists residents with their daily needs with a smile. Steven also assists our seniors in appointment and transportation needs. He maintains the schedules and assures all shifts are covered. Steven holds monthly fire drills and safety inservices for all staff. He assists the Administrator in many ways and assures things run smoothly at Prairie House.
Steven graduated from Reedley Community College in Reedley, California with an AS Degree in Natural Science. In 1980, Steven enlisted in the U.S. Navy. He spent 20 years in the service as an Independent Corpsman. During this time, Steven was involved in most aspects of the medical field. This included the examination, diagnosis, and treatment of patients. He was also involved in the administrative side of medicine; he was responsible for running a medical department aboard a ship. In 2000, Steven retired from the Navy in San Diego, California. He continued his medical career while working for an eye surgeon, then for a pain specialist. In 2005, Steven and his family left San Diego and moved to La Pine, Oregon to help take care of his mother who had Alzheimer's Disease.
Shannon Palmer, Activities Director
Shannon is an Oregon native born in Portland Oregon and moved to La Pine in her early teens. She and her family have just recently moved back to La Pine after buying their first family home in 2016. Shannon is a proud and devoted mother to one daughter Bailey. Shannon has a love for her residents here at the Prairie House, She is always trying to find new and fun activities for them to try and experience with fun and a lot of laughter.  When Shannon isn't at the Prairie House you can find her with her significant other Jeremiah and Bailey at the lakes most of the time with fishing poles in their hands.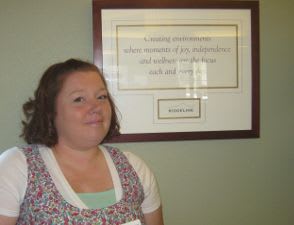 Vivian Palmer, Housekeeping
Vivian moved to La Pine in 1982. In February, 2002, she began working at Prairie House as a Medication Assistant and Resident Assistant. After 10 years in those positions, Vivian accepted the position of Housekeeper. Vivian says, "I really enjoy making the residents and families happy with a clean environment."
Vivian has two children, Jake & Cassie. Her grandson, Evan is a very special part of her life. In her time away from Prairie House, Vivian enjoys cooking and sewing. She is currently remodeling her house with the help of her daughter.
Jonathan Mitchell, Maintenance Director
Jonathan is responsible for maintaining the community, inside and out. He assures everything is in working order. Jonathan also oversees outside contracts and vendors to assure the community is well maintained.
He is a native Oregonian and has lived in La Pine for the last several years with his wife, Jennifer and son, Mason. Two dogs are also part of their family, Duke & Zoey.
Jonathan has held many positions in construction and repair, most recently he was a Department Manager at G.I. Joe's in Bend. He is definitely a people person and has earned the love and respect of the seniors at Prairie House.
When he is not hard at work, Jonathan and his family love hunting, fishing, rafting, and anything else that gets them out in the GREAT outdoors of La Pine.